Equipment Access

Our products support the connection of various intelligent devices and various cloud protocols.
Our products support access to millions of devices, high concurrency, high performance, distributed deployment, and data encryption.
Cloud management platform

Equipment management, historical data query and export, remote control and remote adjustment, log management, instant message prompt, patrol task, after-sales work order, user membership permission management, etc.
It has many plug-in libraries with high scalability to meet different operational needs.
Multi-terminal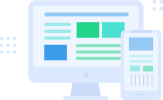 Perfect API interface to connect with multi terminal products.
With supporting APP, WeChat Mini Program and mobile terminal application, mobile software can be customized according to users' needs.
Artificial Intelligence
Support image recognition, face recognition and machine learning
Build AI algorithm, model training and prediction & forecast.
Data Factory

Flexible construction of data model and visual application (ETL, data warehouse, situation, map, large screen)
Support massive data storage, integration, management, operation and maintenance, and analysis
3D Visualization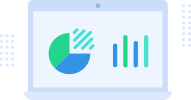 Integrated HTML5 2D/3D engine, cross operating system, cross browser, cross desktop and mobile devices
Realize virtual simulation of all equipment in the data center, build the whole project panorama in 3D mode, view and analyze monitoring information in real time, and let users have a 3D immersive experience.